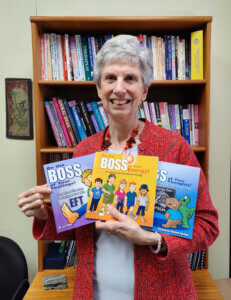 Jan Yordy started her career (1973) as an elementary teacher in Indiana (M.Ed.-1979).  She and her husband decided to move to Ontario, Canada over 44 years ago for his career where they also started raising two awesome kids.  When Jan was ready to go back to work, she decided to become a therapist who specialized in working with children (MSW – 1994).  She loved learning and combining many different techniques such as Play Therapy, EMDR (Eye Movement Desensitization & Reprogramming), and many different Energy Psychology methods such as EFT (Emotional Freedom Technique), Psych K and Energy Medicine.  She always maintained a fascination with the brain and how to change it which led to her becoming a Brain Gym Instructor (2001) and starting the Integrated Centre for Optimal Learning (ICOL) with two teachers/partners in 2004.
In 2005 Jan discovered NeurOptimal Neurofeedback which began a new journey in understanding and changing brain patterns.  She brought this innovative neurofeedback technique to ICOL where they began to see miracles for children who had been diagnosed with Autism, ADHD, Nonverbal Learning Disorder and Dyslexia.  Even though ICOL is no longer in operation, Jan brought the neurofeedback technology to her new Center, Waterloo Brain Connections, where she continues to utilize it with all ages of clients to optimize brain function.  She is now certified as a NeurOptimal Advanced Trainer and as a Facilitator who leads two day basic certification workshops.
Jan is a Representative for NeurOptimal so she is ready to answer any of your questions regarding this innovative technology.   You can visit her website at www.waterloobrainconnections.com to find videos, tons of information or to book a session.
After twenty – eight years working as a therapist, Jan decided to take more time for developing creative projects and now only conducts brain training sessions, rents NeurOptimal systems to use in your own home and teaches a wide variety of different workshops for parents, educators, and therapists.  Recently (spring – 2023) she presented for the Canadian EMDR Association, the Canadian Play Therapy Association and the International Energy Psychology Association (ACEP).
Over the years Jan has developed a number of different resources for utilizing in the healing process with children.  Each game she developed, children's book she wrote or her energy cards for kids was to communicate information that she found helpful in her healing work with children.  It was her hope that parents, educators and other therapists would also find her innovative resources  inspiring so that more children would be supported in their healing journey.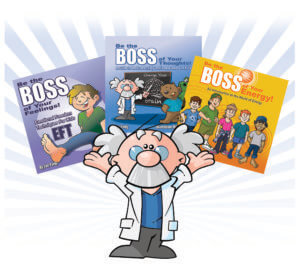 Jan enjoys presenting a variety of workshops to share her insights and tools with parents, educators and other therapists.