Energy Connection Cards.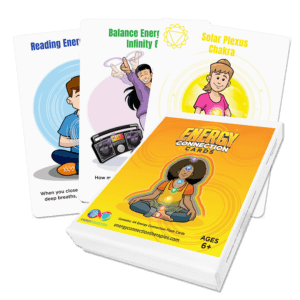 This Energy Card deck of 44 cards is designed to be used with any child who is coming into our world now.  Through frequent use of the cards our children learn important tools such as ways to balance and ground their energy, develop their intuition, strengthen their awareness of their chakras and auric field, learn helpful breathing techniques and affirmations. The deck includes an Instructional Booklet to help parents, educators or therapists to understand and extend the value of the cards. May the cards inspire a deeper connection with children, our most precious resource in our world!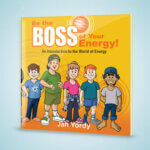 Be the Boss of Your Energy! An Introduction to the World of Energy. Understanding energy both within our body and in the world around us can be a confusing concept for many.  Join Jan as she describes how we are made of love energy, introduces the chakra vortices, and helps children connect with the energy within and around them.  This book will increase children's curiosity about the world of energy, strengthen their ability to live from their beautiful, loving heart center and honor their intuitive gifts and energetic awareness.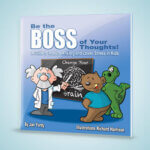 Be the Boss of Your Thoughts! A Guide to Reduce Anxiety and Lower Stress in Kids introduces three funny friends to explain the three levels of brain  processing. When children understand how their brain functions, they can begin implementing simple exercises to change anxious thought patterns into healthier ones. Ending with exercises to lower stress and anxiety, this book is a wonderful resource to empower children to "Be the Boss of Their Thoughts".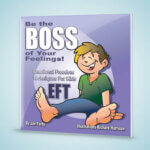 Be the Boss of Your Feelings, the Emotional Freedom Technique (EFT) for Children is Jan Yordy's debut children's book. This informative book introduces children to the body/energy/emotion connection and explains how EFT can be used to tap away negative feelings. The engaging illustrations and helpful information provides a wonderful tool for encouraging children to become the "boss of their feelings". Parents, educators and therapist will love this new resource for helping children!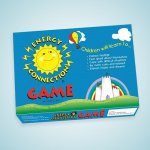 Energy Connection is a fun, cooperative game, which helps children talk about their feelings & develop positive coping strategies. It incorporates information & activities from Brain Gym, Energy Medicine, EFT & EMDR. Designed for children starting at age 5, it has been successfully used with children in therapy, families or small school groups. A comprehensive manual comes with the game and a 3 hour and 45 minute informative DVD explaining the game and related exercises is also available. Kids of all ages love to play this game and learn effective ways to deal with their feelings while they play!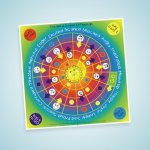 Ups and Downs with Feelings is a game designed to help children talk about and process uncomfortable feelings. Following a spiral path the players have opportunities to talk about feeling faces they encounter along the way. If they land on a happy face, they can talk about their positive feelings and then follow the arrow up a level. If they land on a negative feeling face, since uncomfortable feelings can make anyone feel down, they talk about their yucky feeling and then follow the arrow down a level. The player then chooses from 4 different therapeutic options which can transform their negative feelings and help them feel better. Shrinking their negative feeling allows them to move back up to where they started and continue on in the game thus learning positive coping strategies which they can use in their daily lives.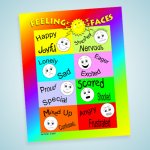 Feeling Toss Game contains a colorful chart made up of 8 different feeling faces and a suction cup ball to toss at the chart. When the child hits a feeling box, they are invited to describe a time they felt that feeling. This provides a wonderful "check in" which encourages communication about a variety of feelings. When used frequently, it helps children to become more comfortable thinking and talking about their feelings.