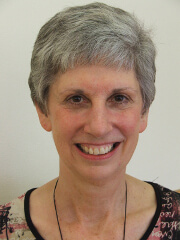 Jan Yordy is now providing NeurOptimal® neurofeedback services at Waterloo Brain Connections with children, adolescents and adults.  Her Center is located at 185 Frobisher Drive, Waterloo, Ontario.  To book a neurofeedback session, rent or purchase a system or for any questions related to NeurOptimal® neurofeedback please contact Jan.  Her email address is yordy@waterloobrainconnections.com her website with automatic booking is www.waterloobrainconnections.com or you can phone her her at 519-747-7747.
Jan Yordy started working with children in 1973 as an elementary teacher. Later after starting their family Jan trained as a social worker and ended up providing therapy with children for over 28 years.  Over time her private practice therapy expanded to include work with teens and adults as well.  Jan held:
a Master of Education
a Master of Social Work
Certified Play Therapist with the Canadian Association of Play Therapists
Certified Brain Gym Instructor
Certified EMDR Therapist
Certification as an Energy Therapist (EDxTm)
Advanced Certification in NeurOptimal® Neurofeedback
Certification as a NeurOptimal® Facilitator
Jan is no longer working as a therapist but finds fulfillment in presenting workshops, creating innovative resources for children and conducting NeurOptimal® sessions at her Center.  When she was counselling her therapeutic toolkit included the following techniques:
Play Therapy
EMDR
Brain Gym
Energy Psychology techniques, including EFT, TAT, EDxTm, Energy Medicine, and more
NeurOptimal® neurofeedback
Over the years Jan developed a series of educational resources to help children process thoughts and feelings. Jan has also presented about holistic work with children, and adapting therapeutic techniques for use with children at a range of conferences:
International EMDR Conference (2003 & 2008)
International Energy Psychology Conference (2000, 2001, 2002, 2003, 2004, 2005, 2006, 2008, 2010, 2011, 2013, 2015, 2022 & 2023)
European International Energy Psychology Conference (2003)
Energy Conferences in Guatemala (2002 & 2003)
International Play Therapy Conference (2004)
Canadian EMDR Annual Conference (2008, 2010, 2012,  2013, 2016, 2017, 2018, 2020 online, 2021 online & 2023)
Kentucky Play Therapy Association (2011)
Canadian Energy Psychology Conference (2001, 2002, 2003, 2004, 2005, 2006, 2007, 2008, 2009, 2010, 2011, 2012, 2013, 2015, 2017,  2018, & 2019)
Jan enjoys presenting a variety of workshops to share her insights and tools with parents, educators and other therapists.