How Does Change Happen?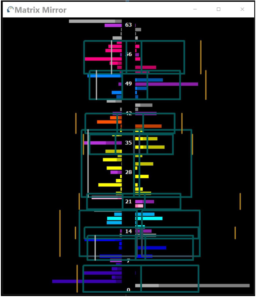 Every brain is unique and processes at its own speed and in its own way.  By reading the electrical activity of the brain and then sending subtle signals back to it about what is happening, the brain is able to choose to optimize how it is functioning. Just like when we are driving on a highway with rumble strips and we go too far in one direction, NeurOptimal® Neurofeedback provides an audible signal which alerts the subconscious to what it is doing. This innovative neurofeedback training is like holding up a mirror so your brain can look at itself and what is happening in the present moment. What changes and the pace of the changes cannot be easily predicted. You are training your brain to be more flexible, resilient and to stay focused on the present moment.
Drs. Val and Susan Brown, clinical psychologist who developed NeurOptimal®, view the brain as an intelligent, self-organizing dynamical system which can actively utilize information to its own benefit.  All NeurOptimal® does is present information to the brain in a way that can be understood by a dynamical system, and the brain does the rest.   No evaluation, no diagnosis or goal setting.  It does not tell the brain what to do, it doesn't train specific frequencies (so no side effects) and no conscious participation by the client. Since NeurOptimal® only shows your brain what needs to change, the process is not pushing or programing your brain to work in any specific way. Over time the brain makes adjustments and begins to functions better and better.
What do people notice when they use NeurOptimal®?
Most people first notice improved sleep patterns or find they are not as stressed or reactive. As they continue to train they may become aware of other life improvements such as more confidence, an ability to cope with life better or the ability to process their emotions without getting as stuck. Obstacles which were blocking them may appear to melt away.  
How Often Should You Come In for a Session?
In the beginning since we are optimizing how the brain is working.  You may choose to start with two or more sessions a week for two or three weeks so the brain holds onto the changes better. However, once a week is fine too if that works better for you. Especially in the beginning I do not recommend coming every other week since it will take longer for the brain to hold onto the changes and for you to notice how your life is improving.
How Many Sessions Will You Need?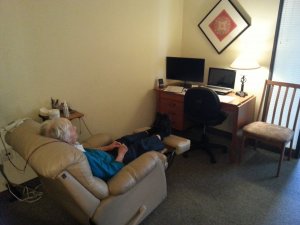 This is one of the questions we hear the most!  Because each brain is unique and operates according to its own inner timetable, it is impossible to precisely predict how many sessions are optimal for you. Some people find they only need six or seven sessions to acquire the changes they desire. Most people need slightly more sessions to obtain their goals they hoped for. Average is probably closer to fifteen or twenty sessions. For people who have suboptimal or inefficient brain processing, they may expect to need more sessions to help them stabilize. There is not a limit to the benefits you can gain by training longer. How many sessions you need is really a question for you to answer when you achieve your goals and notice the life changes you are desiring. There are no hard and fast rules here. If at a later time after your initial training you experience a stressful life experience or inefficient processing, you may want to support your brain by doing more neurofeedback training. At any age and any stage your brain is able to improve its functioning.
Does the Neurofeedback Ever Not Work? 
Occasionally someone tries NeurOptimal® neurofeedback and doesn't respond the way they had hoped they would. Maybe there are extrinsic factors or life situations which are impacting their ability to change. Most people begin to experience changes in the first few sessions but for some it takes longer to notice changes. If your brain has been wired by a history of negative life experiences or other inefficient brain patterns, it may take longer to see and feel the differences. If after six or seven sessions you aren't seeing any changes, feel free to contact me and we can talk about what might be going on in your situation. Perhaps a different technique would be more helpful if the neurofeedback is not working as you expected.
What about the use of medications?
Cutting down or discontinuing medications while training your brain needs to be talked over with your health care professional because it is beyond the scope of my practice.
Why Use NeurOptimal® Instead of Other Forms of Neurofeedback?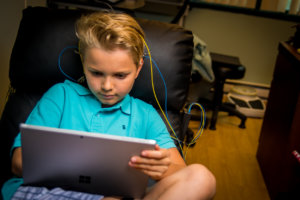 To my knowledge NeurOptimal® neurofeedback is the most advanced brain training technology that is out there. I have used it for over eleven years with wonderful success. It is designed to work with the brain as an information detection system which optimizes how the whole brain is functioning. Other neurofeedback systems may try to entrain the brain waves which is a way of pushing the brain to function in a specific way. This can change how the brain is functioning creating side effects which may not be helpful. Some systems have a pre-set program which is a one size fits all. I guess the question comes down to what you want to experience, a Model T or Ferrari?
Recently NeurOptimal® has undergone an upgrade which is making it simpler to use with excellent results. Again Val and Susan Brown have upgraded their system to be more dynamic yet simple to use. However this simplicity belies its power.  It is completely non-invasive and non-directive working in a fluid and subtle way to provide stability and efficiency to any brain. We think you will love how you feel when you try NeurOptimal®!
Are there other ways to experience NeurOptimal® Neurofeedback?
I currently own three rental units which people can use in the comfort of their own home. For $800 a month plus HST ($904) you are welcome to reserve a personal unit which comes loaded with 20 sessions. I am happy to demonstrate how to operate the system and I have a rental contract which needs to be signed before taking your system home. Watching on line videos is also possible to acquaint yourself with how to hook up and run a 33 minute session. On occasion I will rent a professional unit for $1000 plus HST ($1130) which comes loaded with unlimited sessions. You are welcome to contact me to find out more about the rental process or to reserve a unit.